TOURS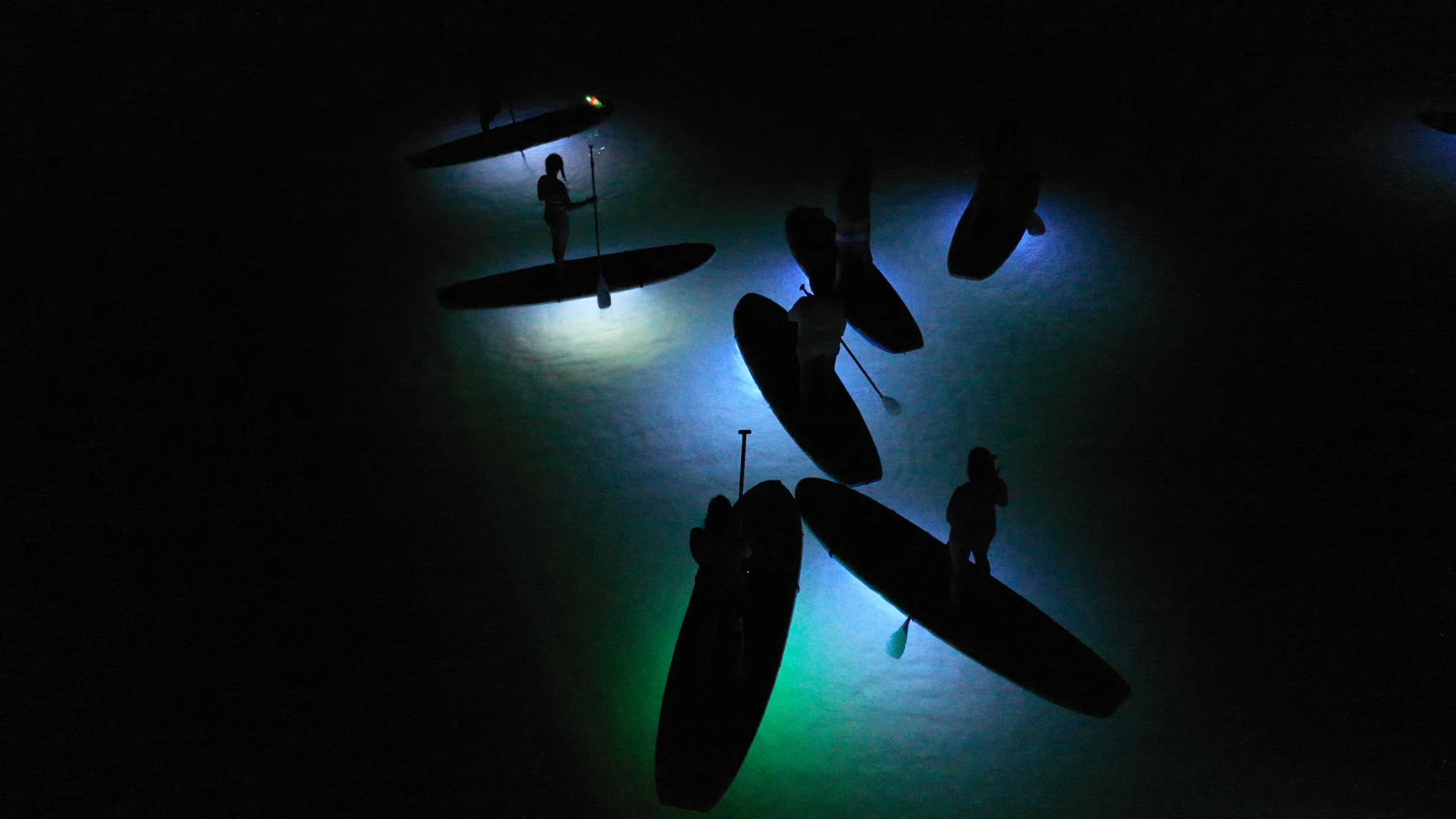 As the sun goes down, Mission Bay becomes a glowing playground of beautiful scenery above AND below the water. With our certified Tour Guides, cruise Mission Bays coastline and discover a new world as the sun goes down. Perfect for groups, or to meet new friends!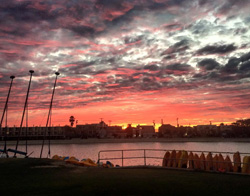 TWO HOUR SUNSET SAIL
What better way to end a wonderful day in San Diego than discovering the romantic mood of San Diego Harbor or Mission Bay during one of our most popular tours, the special sunset sail! Your tour starts as you leave the dock aboard a Capri 22' sailboat for a relaxing sail along the downtown skyline or Mission Bay's 28 miles of shoreline. Watch as the setting sun casts its stunning array of colors over the Pacific. Music helps set the mood as you mingle with your Captain and that special someone or friends under sails filled with warm Southern California breezes.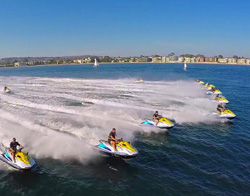 JET SKI TOUR OF SAN DIEGO COASTLINE
This non-stop, fast-action tour around San Diego Coastline is the perfect activity for you if you are looking for excitement and experience in the waters of the Pacific Ocean and San Diego Bay. Riding around on one of our top-of-the-line jet skis, guests get to follow one of our knowledgeable and friendly tour guides as they take you to different hot spots along the coast.
You will be able to follow your tour guide as closely or as distant as you want, as YOU get to control how fast or slow you go. Tours are meant to cater to different needs and interests compared to a typical jet ski rental. As you ride along the tour takes you on through the beautiful waters of the Pacific Ocean.
Leave from one of our Hotel locations located directly on the water. You can sign up for a tour either leaving from Mission Bay to San Diego Harbor or San Diego Harbor to Mission Bay. Both tours include viewing San Diego's downtown waterfront and Coronado Bridge then up to the La Jolla kelp beds and back.
With this Jet Ski tour, you will have plenty of time to enjoy the thrill of riding on a Jet Ski, as well as taking time to bask in the sun and swim in the waters. Also, don't forget to keep your eyes open during the tour, as you are sure to catch glimpses of many of San Diego's curious wildlife including dolphins, seals and birds! Call today for pricing
CLASSES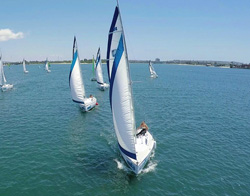 BASIC SAILING
An easy, fun class that introduces you to the art of sailing, utilizing lecture time as well as hands on experience. As you sail the popular Holder 14 sloops you will learn rigging, sailing theory, docking, rules of the road, and sailing terminology. Upon completion you will not only be able to sail "solo", but will have built the necessary foundation for more advanced instruction. Don't need a lesson? Experienced sailors can book a sailboat rental here.
Call to Schedule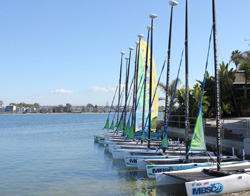 CATAMARAN SAILING
A more advanced class that takes our basic sailing class one step further. This is a three-hour, one-day class that shows you how to "fly a hull" on a windy day and how to right a catamaran should you capsize. You will be sailing the new and popular Getaway catamaran by Hobie Cat. This new catamaran is faster and more comfortable, which makes your learning experience fun and easy. Don't need a lesson? Experienced sailors can book a catamaran rental here.
Call to Schedule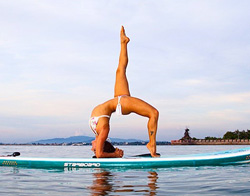 STAND UP PADDLEBOARD YOGA
An incredible on the water yoga experience in the beautiful waters of Mission Bay. These yoga classes are becoming one of our most popular offerings, and it's easy to see why. The classes begin with some on shore instruction and exercises, but most of the session is spent practicing yoga atop a stand up paddle board, on the water. If it sounds intimidating, don't worry, our boards are very stable. Students often have success with no previous paddle boarding experience, yoga experience, or both.
Call to Schedule