GLOW PADDLE TOUR
No longer does your SUP fun need to end when the sun goes down!
Here at Mission Bay Sportcenter, using the Nocqua SUP lighting system, you will have the ability to light your way at night with unprecedented visibility. The beautiful Mission Bay offers an unparalleled venue for a perfect nighttime paddleboarding for two reasons: visibility and safety.
With the Nocqua lights on, you'll be able to see things you have never seen before like a whole array of wildlife that only comes out at night! The lights not only let you see well, but they also let others see you better too. This lets you easily keep track of your friends and family as they join you on night-time SUP adventures.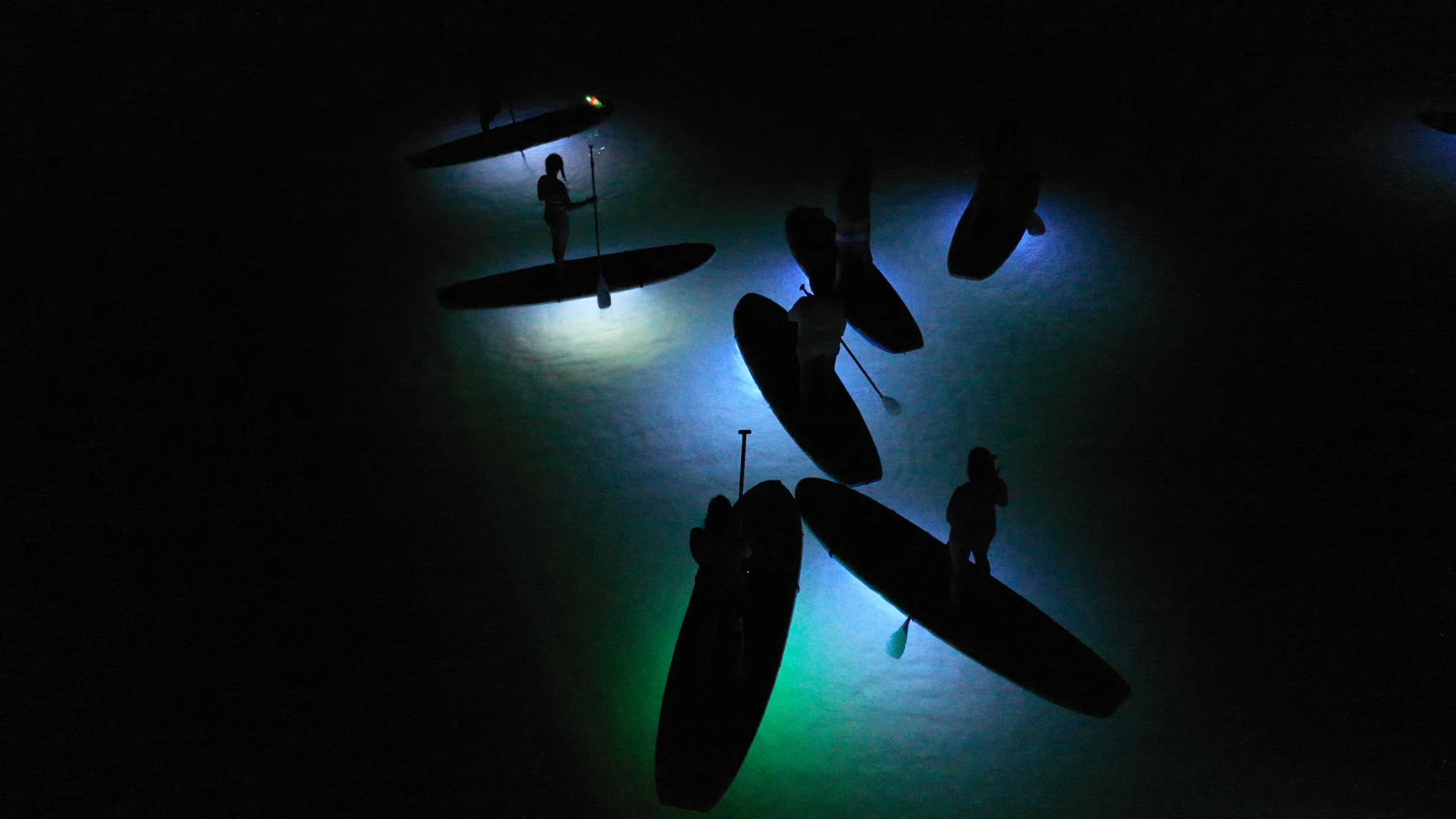 Glow Paddleboard
OUR PRICE: $30
As the sun goes down, Mission Bay becomes a glowing playground of beautiful scenery above AND below the water. With our certified Tour Guides, cruise Mission Bays coastline and discover a new world as the sun goes down. Perfect for groups, or to meet new friends!