Choose from the best catamaran yacht rentals in San Diego!
Triton Charters is the largest and newest catamaran yacht rental in San Diego Bay, while Malarky Charters is the largest catamaran yacht in Mission Bay. Both of these yachts include a Captain and Crew!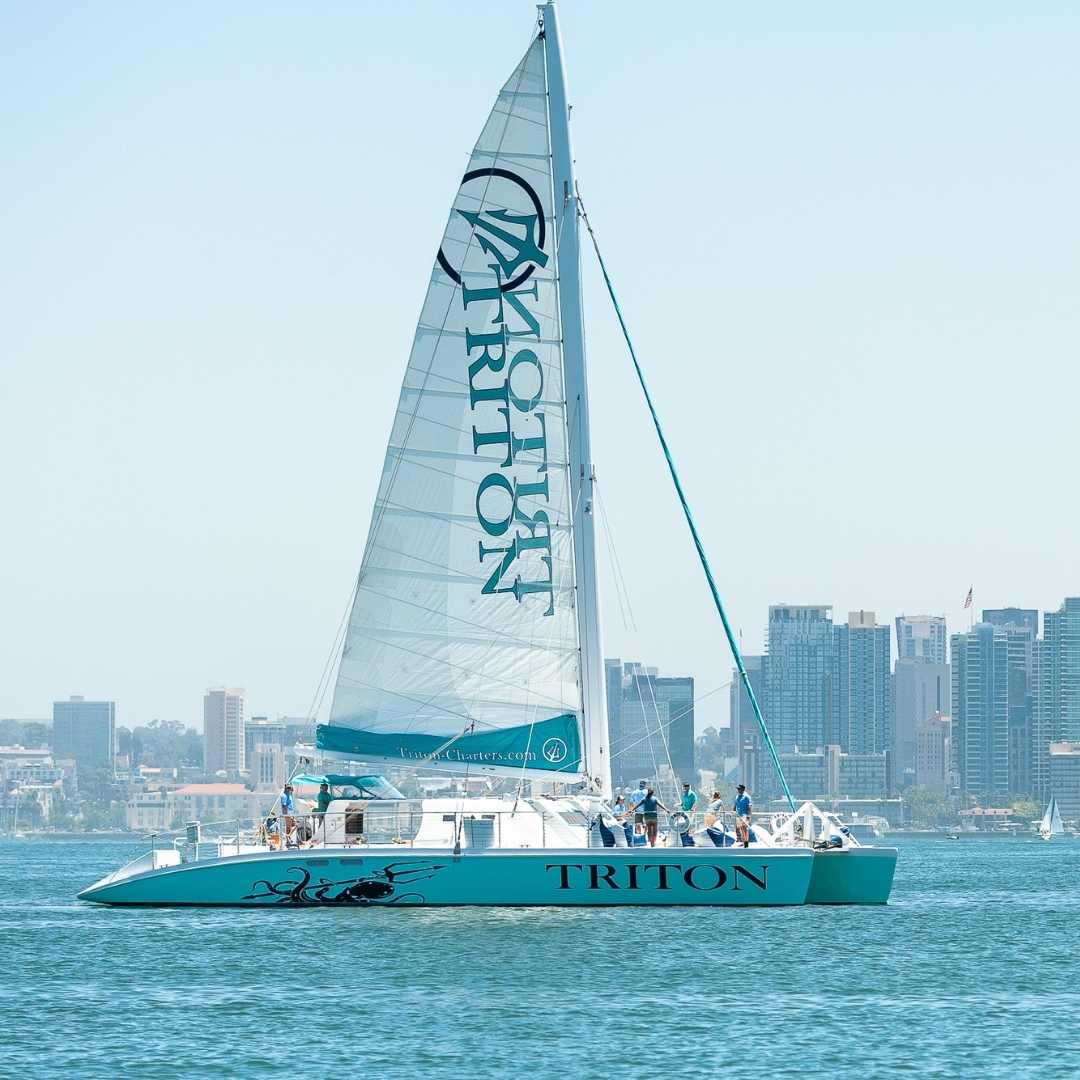 San Diego's Largest and newest catamaran yacht rental
Triton Charters
The Triton was commissioned and splashed into San Diego Bay on August 1st, 2020, making it the newest San Diego yacht rental catamaran & party boat rental! Not only is The Triton the newest catamaran yacht in San Diego, but it is also the largest – sprawling 75′ feet in length with the ability to have up to 105 passengers. The Triton focuses on perfection in every aspect of our yacht, including our luxurious and modern decor, state-of-the-art 13 seat bar, and dynamic layout. With fun in mind, we offer a built-in running water slide, a massive dance floor, and an advanced sound system. We've accounted for every detail, so you don't have to. Welcome aboard Triton Charters.
Includes:
Captain & Crew
Bartender
Full Bar
Waterslide
Dancefloor
Lounge Seating
Modern Decor with Fresh Flowers
MORE INFORMATION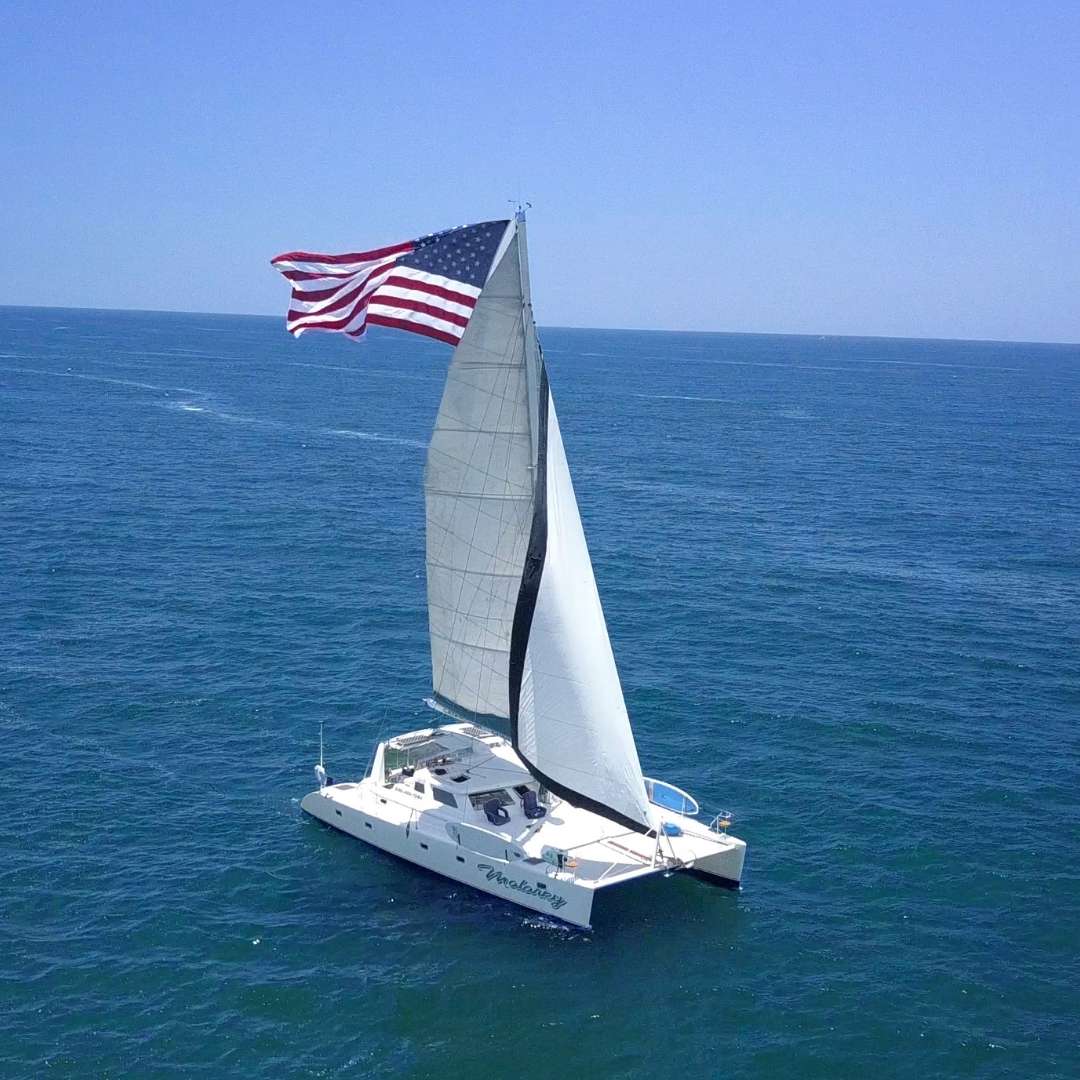 san diego's luxury catamaran rental
Malarky Charters
Malarky Charters is San Diego's finest private luxury catamaran adventure. You and 11 friends will embark on an adventure that will live in memory for a lifetime. Modern decor, smooth sailing, and abundant space ensure a comfortable and jaw-dropping excursion through Mission Bay and the San Diego Coastline. Sit back, relax, and enjoy what San Diego has to offer: Dolphins, Grey Whales, Blue Whales, Seals, Birds, mixed with fresh ocean air.
Captain & Crew
Full Kitchen
Living Room
3 Bedrooms
2 Bathrooms
Professional Stereo with Bluetooth
2 Large Coolers filled with Ice
BYOB and Food!
MORE INFORMATION